Model F-Widget-B (Larger Imprint Area)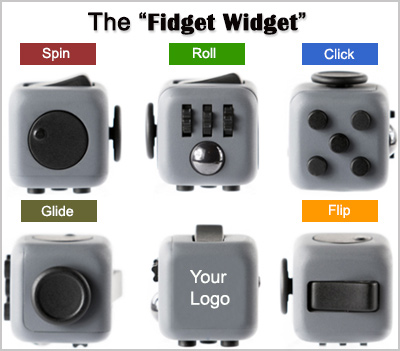 The highly addictive "Fidget Widget" is designed for all ages to help you focus. Fidget at work, in class and at home. Fidget Widget has five sides, each side featuring something to fidget with: Flip, Glide, Click, Spin, Roll.

Note: This model comes with on side completely flat, allowing for a much larger imprint area.


Image Gallery
Available Colors